I was in line for those portable fancy restrooms that I see at all the outdoor weddings these days when I and all the other women in line came to a collective realization we were all rocking the pantsuits.
Rompers,
a jumpsuit, if you will.
All the ladies and I then had an intense discussion about which word is the correct word. It appears that jumpsuits are the new 'LBD'.
I lean towards the term jumpsuit, and a quick google search shows that rompers are commonly known as one-pieces with shorts.
We were getting a little silly after the reception dinner. Look at that party barn and gorgeous long reception layout.
Here are links to some of the looks I saw at the wedding:
A strapless black romper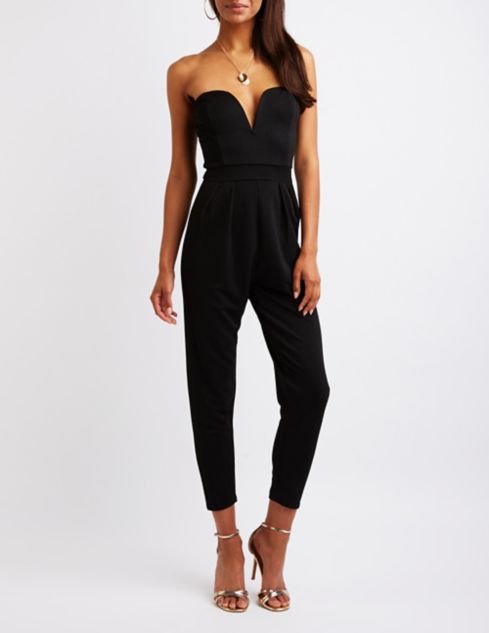 A high necked red jumpsuit